Board Games morning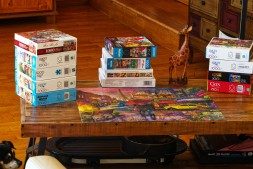 FREE EVENT

Come and have energetic Sunday morning
playing different board games for all ages and preferences.

We will have a variety of board games that you can play with your own group of family and/or friends
or with other participants that you may know already or will meet for the first time.
We assure you will have a wonderful relaxing time, with fascinating people.

There will be coffee, tea, juices, and morning snacks and cakes/pastries for sale.
Sunday, 21 August 2022, 9am-12pm
Cairns City Library, 151 Abbott Street, Cairns.